Finance doc
Our job is to solve your problems.
Faculty leadership at UHCL continues to sell out by the numbers, enabling abusive administrators Sunlight is the best disinfectant, so here we go This was written back in the Spring ofand little has changed just because it's summer.
Or, rather, that the university administrators wanted.
DOC : Summary for Physicians Realty Trust of Ben - Yahoo Finance
For the first time in a long time, Faculty Senate Executive Committee FSEC has started setting the agenda by siding with administrators without even really trying to conceal it, without any shame. They're now working proactively to undermine legitimate faculty concerns. I guess we should have seen it coming.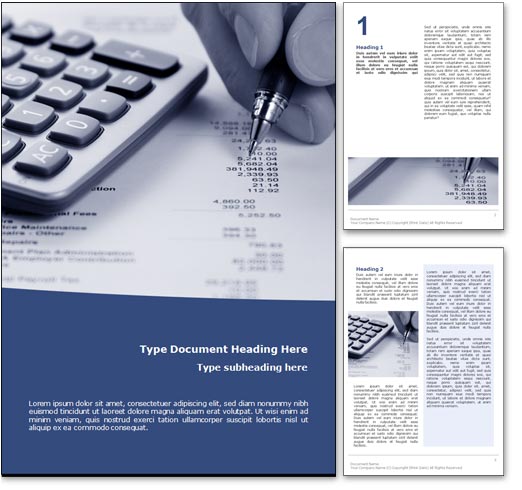 Last spring in Faculty Assembly we saw a faculty climate survey where the faculty leadership swept all of the free-form comments received under the rug.
It was done to "protect anonymity. The most important thing was that nothing shocking came out of it. Finance doc of the faculty here are happy and in line We're FSEC, let's make up university policy as we go! Last year in senate we had two members of faculty leadership completely do an end-run around a senate committee on faculty workload policy, to the extent that their version had already been shopped around for administrative approval before bringing it to senate as an alternative to the committee's document that represented months of effort.
Go back and read that again if it isn't clear.
Google Docs - create and edit documents online, for free.
It's tough to sell out pre-emptively, but I think that's what we're looking at there. Finally an "ad hoc" committee was created in order to solicit input on the workload issue, which nobody really thought needed major changes in the first place Finance doc administrators.
We got Finance doc "ad hoc" committee on proctoring in order to kill that issue at the university level, starting in summer of - that led to the School of Business confrontation that I outlined here last spring. That university-level committee has not produced any results as of Feb.
In Fall a similar "end run" was tried regarding a proposed accessibility policy - the threat was that a different committee would get to look at it if the university Curriculum and Teaching committee C and T didn't pass it, or that a whole new committee would be created in order to review such things.
See, there are folks on the Curriculum and Teaching committee myself included who actually read things and think through the consequences of passing new and unnecessary regulations.
We actually read the proposals put before us and consider whether all constituencies have been consulted appropriately. For example, when a School of Education counseling undergraduate program was proposed the committee had concerns about demand and whether the counseling faculty had worked closely with the psychology faculty in HSH in order to make sure that there wouldn't be damage to other programs.
Then we heard that this was different from psychological counseling - it was DRUG counseling, and HSH didn't have any programs like that. There still was no demand for the program described, other than some vagaries. We asked, again, for details of the analysis that was done in the School of Education in support of this proposal and we were told to pound sand - basically, the proposing faculty member said that since the coordinating board didn't require such things the committee couldn't ask for it either.
After the SoE faculty on the committee and other members got bullied enough in-house we eventually sent it up to senate, but before C and T voted on it there was talk of passing it off to "some other committee.
That would be C and T. Creating another committee, although it's become the norm for this senate leadership to circumvent the system, would still be "highly irregular" in shared governance terms. When the shared governance system was revised in I was there the administration at the time conspired to stack all of the shared governance committees with administrators and their direct reports.
Consequently, faculty are terribly outnumbered on every shared governance committee, except one. That one is C and T, the single arm of the senate that gets to review everything that could deal with 1 curriculum, or 2 teaching, prior to passing it to a senate vote.
Because of this we have to consider all of the ramifications of a particular action, not just those that impact us personally although in the accessibility instance my main problems were with the online QA procedure and how it has been and will be applied by non-faculty evaluators.
When C and T had questions about a re-do of the university's online course policy, the one that passed University Council on Valentine's Daya separate "ad hoc" committee was formed for that one online coursestoo, and then a special committee was formed for the accessibility policy, separately.
Both were really created in order to make sure that one or the other ended up bullying online faculty through the QA policy and the online programs office.
After all, if they can bully online faculty enough then those courses might end up being designed to be easier than other classes at the university. The latest "thing" is that FSEC has taken upon itself, without any prompting from anyone else in faculty, that is to ask whether we need to redesign the Faculty Senate Constitution, again.
It was last done inalong with the rest of UHCL Shared Governance, and the resulting structure, unfortunately, still means that questions of academic importance curriculum, teaching, admissions policy, class sizes have to go through senate.
That's what "shared governance" means, or at least that's what it means to accreditation agencies such as SACS, our regional accreditor.
SACS looks for UHCL to have a shared governance process where faculty rule on curriculum and teaching matters and pass that on to the full senate for a vote, and when we stop having this process it might generate some questions at the accreditation level.
We had a faculty climate survey last spring that said nothing about changing the senate constitution to reduce faculty input. In fact, I think the concerns outlined indicated that faculty thought we should have a louder voice in governance.
We had a faculty retreat this past fall that didn't mention changing the faculty senate constitution either - if this had been enough of an issue you'd think we would have heard something about it before. Meanwhile, the things we have heard about, such as the lack of communication between faculty and administration or, rather, administrators' steamrolling of faculty on every little decision, such as the recent changes to parking administration go unanswered.
The lack of accountability of FSEC to that stands out. Instead of feathering their beds with administrative favor, they should be working to fix the huge rift between administrators and faculty at this institution. I guess it's just easier to sell out.Financial Ratios: A Guide to Selected Resources This is a list of selected information resources that will guide you in using .
We are an independent data provider and consultant for institutional investors that are working with investment funds. Our job is to solve your problems. The last change in the short interest score occurred more than 1 month ago and implies that there has been little change in sentiment among investors who seek to profit from falling equity prices.
Senior Market Strategist at LPL Financial, Ryan Detrick, talks market technicals and how midterms might affect market volatility. We know you don't have "perfect credit", that's why you're here! We approve ALL TYPES of credit, including consumers with fair credit, okay credit and even BAD CREDIT.
All we need is 60 seconds of your time for an instant evaluation. Devil in the Grove: Thurgood Marshall, the Groveland Boys, and the Dawn of a New America.